Mister Joe Jangles
Free Verse (#free)
30 July 2016
by John Anderson © 2016 See Collection => Email comments and feedback to John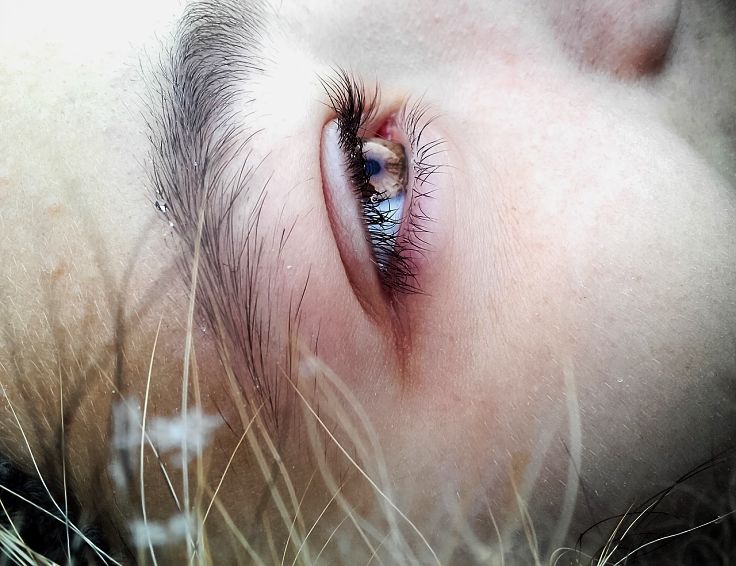 Mister Joe, poet, jangles loose change in his pocket,
Jogging memories and garnering thoughts as he walks.
For Mr. Joe's brain washes, tumbles and dries,
his gems of thoughts in hourly cycles, with riddles, jingles and rhymes.
Each wash-up, extracted, pegged, and hung up to dry,
To taunt and flap jangles for him, his readers and strangers near by.
Mister Joe's charm icons are processed, mulled over, distilled and wrung out for meaning within.
His jangles find meaning in bumps on smooth paper, read as Braille.
His jangles arise from stones skipped over calm smooth waters,
yielding meaning in the creases and ripples created.
His jangles rattle his sleep awake each night, with sky rockets of images and flashes bursting.
His jangles are a empowering, rewarding, revealing, enlightening,
and sometimes troubling and haunting, but can't be undone.
His jangles are his rhyme and reason, his friend and confidant, his mater and aether
His jangles are really what he's all about as a poet,
as a miner and peddler of ideas, and as a prophet and revealer.
Mister Joe's charms jangles the minds of his readers
His words cast nets to trawl up memories and concepts,
lured within the reader's mind with word play and twists.
Seas of dreams and memories are netted, prodded and poked
To yield twinkles, sparkles, hums, grunts, and nods of appreciation and delight.
His jangles finding meaning and echoes with links and associations, never before conceived nor considered.
Mister Joe's catch of memories once jangled, are returned to reader with care
Embellished and enthralled by meaning, relevance, word play and twists.
The reader now has new jangles to add to charm bracelet on wrist, or to jingle with loose change in pocket.
Mister Joe, the poet, and his reader, now walk and dance with jangles, jingling echoes within.
--------------------------------
Background: With apologies to Jerry Jeff Walker for his famous song "Mr. Bojangles" recorded in 1968, in his album of the same title, and sung by many famous performers.
"I knew a man Bojangles and he'd dance for you in worn out shoes"
The lyrics of this song jangle on constant replay, in many old heads throughout the world including mine.
Like a jingle you cannot forget, that keeps popping up in echoes, triggered by various thoughts and memories.